Israel Ludlow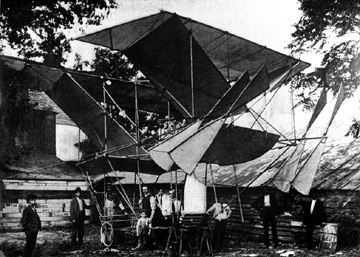 Ludlow was a New York lawyer who built a large powered craft in 1905. He was determined to get in the air. Unfortunately, he got what he wanted. The crash that occurred after he his craft climbed briefly into the skies left him injured for life.

Be careful where your determination takes you.

We have located a number of different articles in the New York Times covering Ludlow's exploits. The first two of these have been converted to html.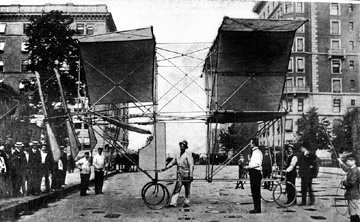 The Times did not print many photographs of Ludlow. The two photos on this page originally appeared in Scientific American. In the picture to the left, Ludlow is the dapper gent facing left. The man standing inside the airplane is Hamilton, Ludlow's Aeronaut. Ludlow also appears in the center of the upper picture, wearing a white shirt and tie.